300th Celebration Planning — Derry
This page includes meeting schedules, notes, and info on Celebration planning spearheaded by the Derry Heritage Commission.
The next meeting is not yet scheduled. The most recent Derry Nutfield 300th Planning Meeting is:
Sunday April 8, 2:00–4:00pm
First Parish Church
Meeting Presentations
April 8, 2018, First Parish Church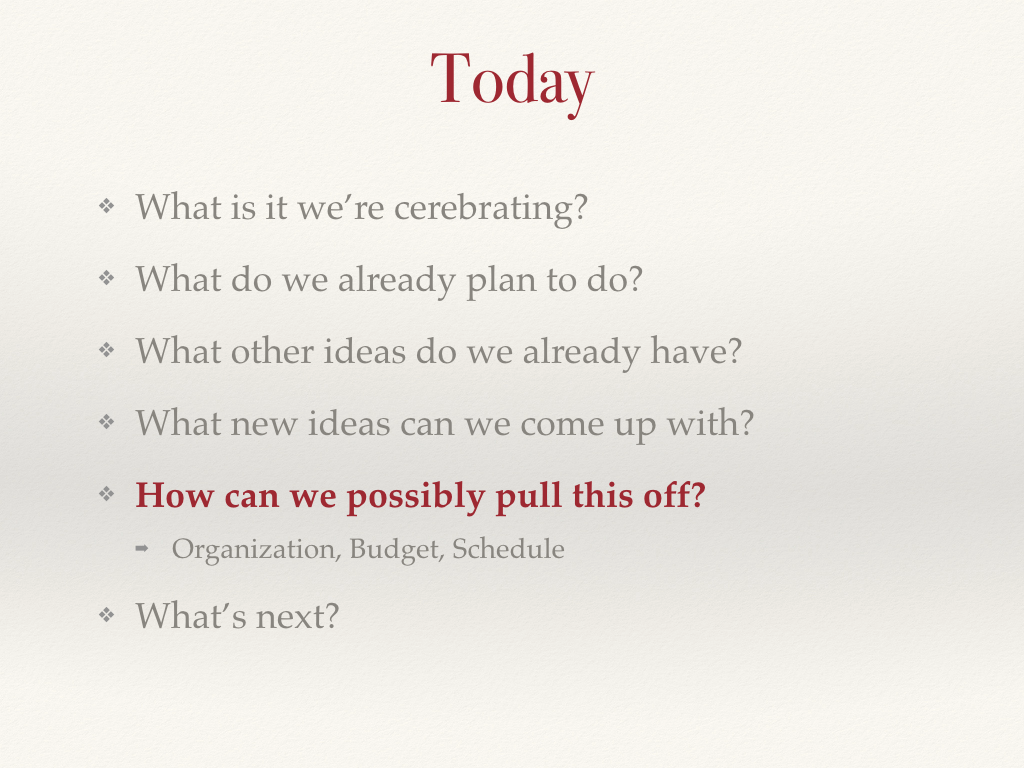 April 8, 2018, First Parish Church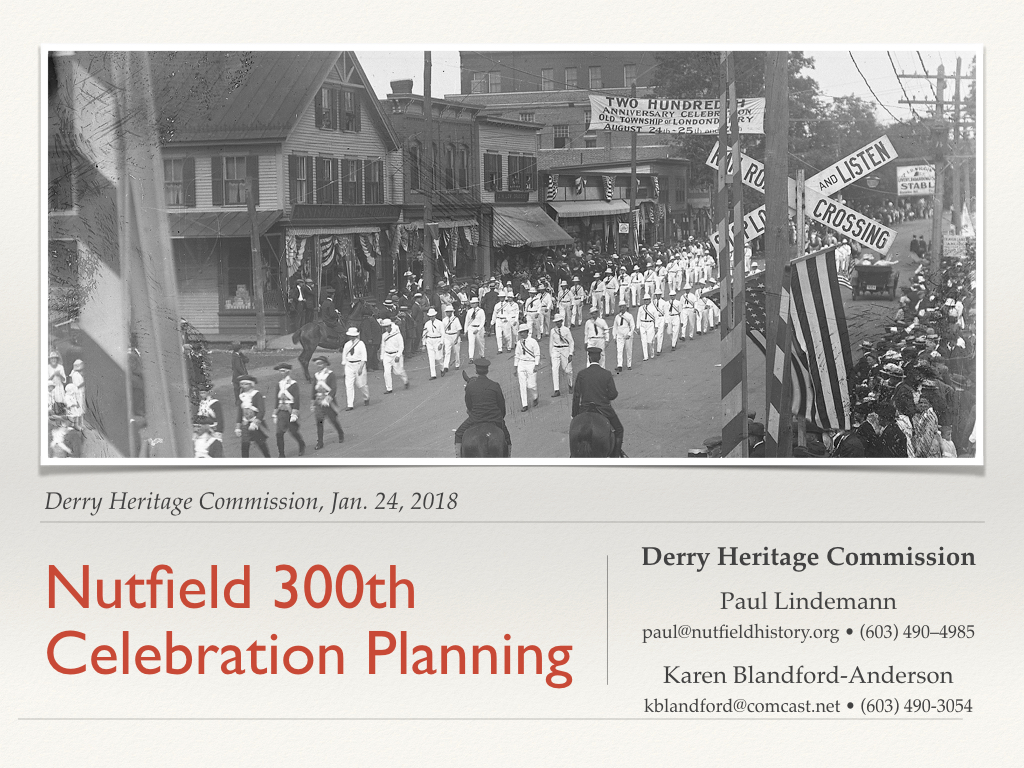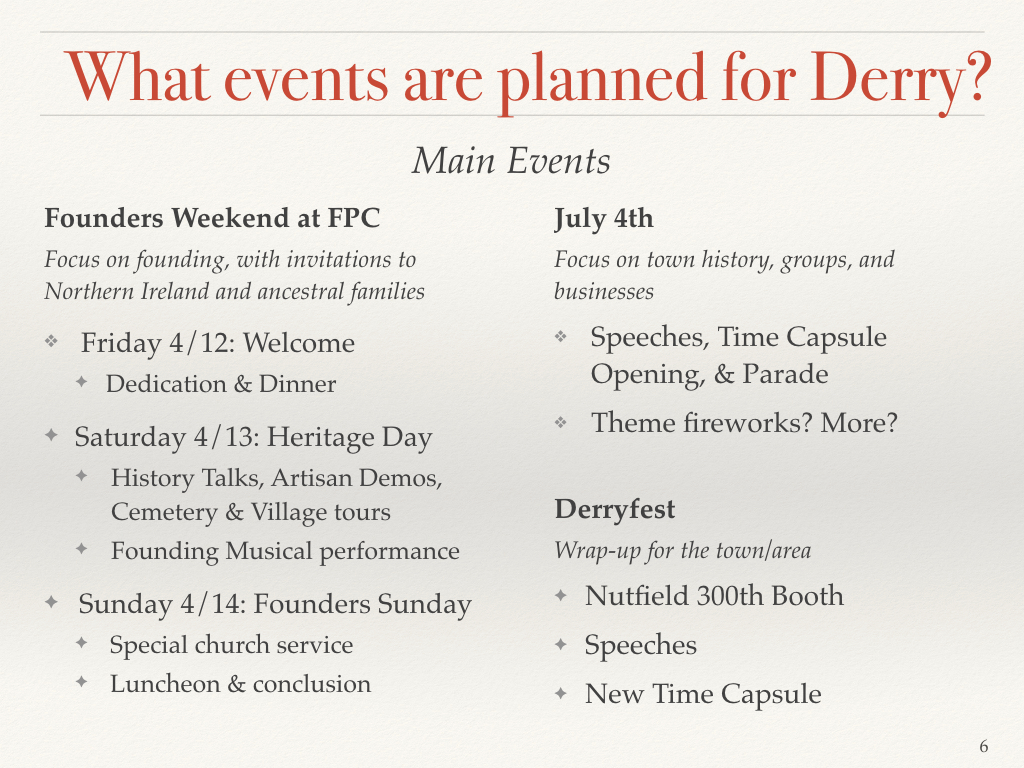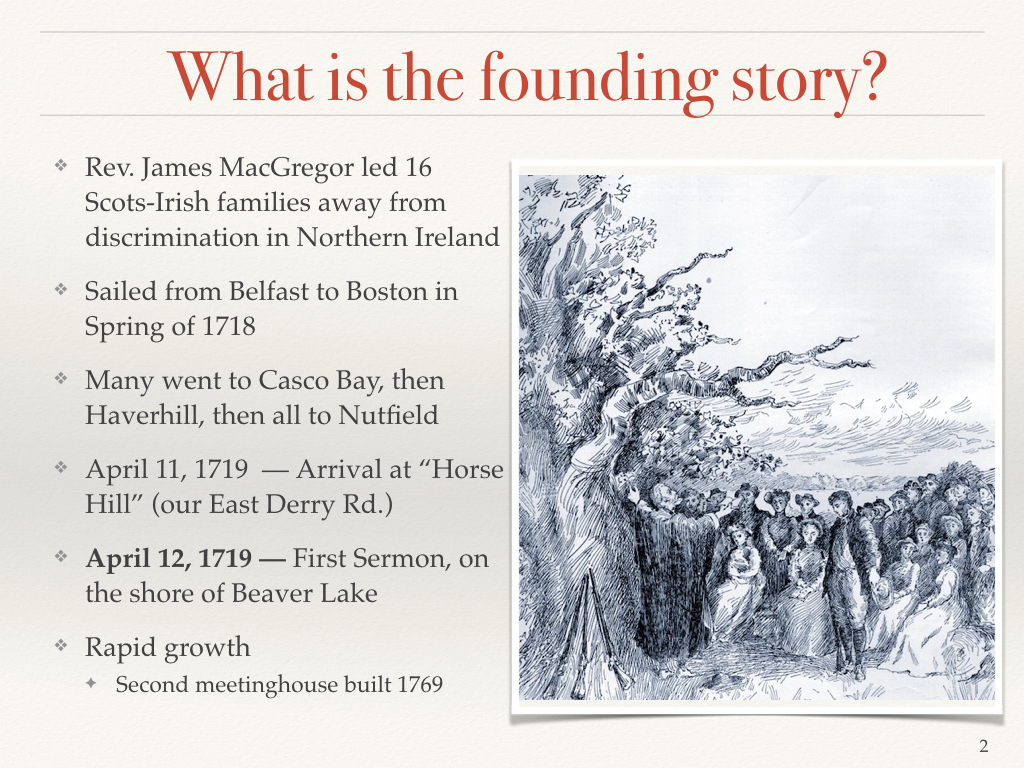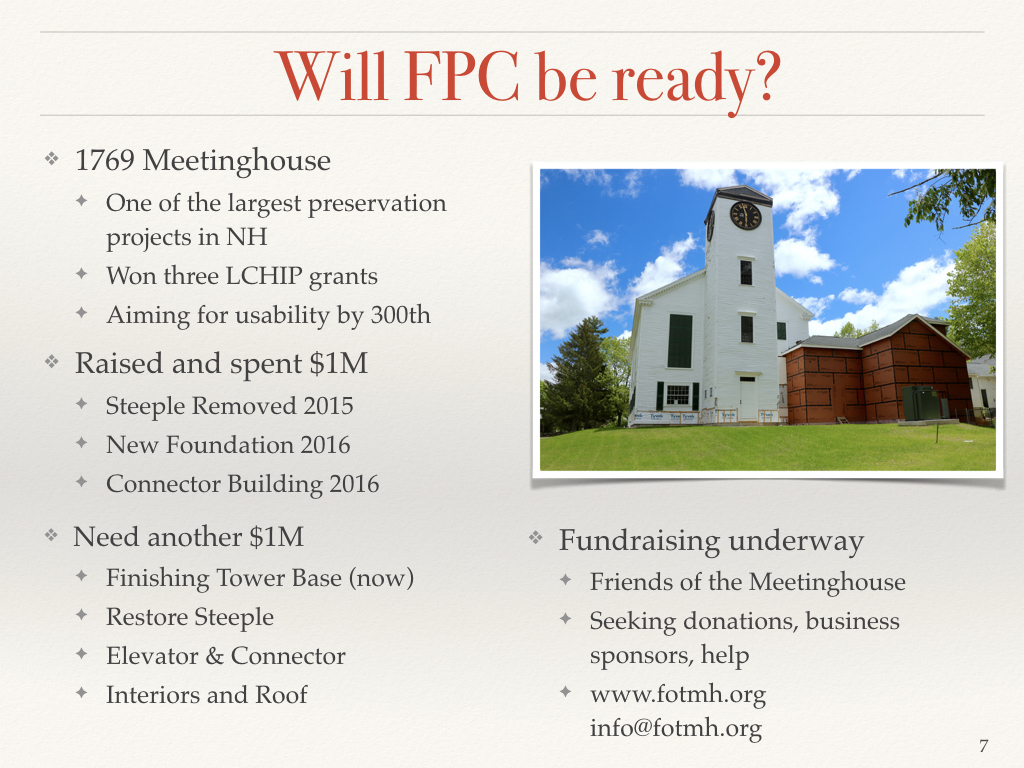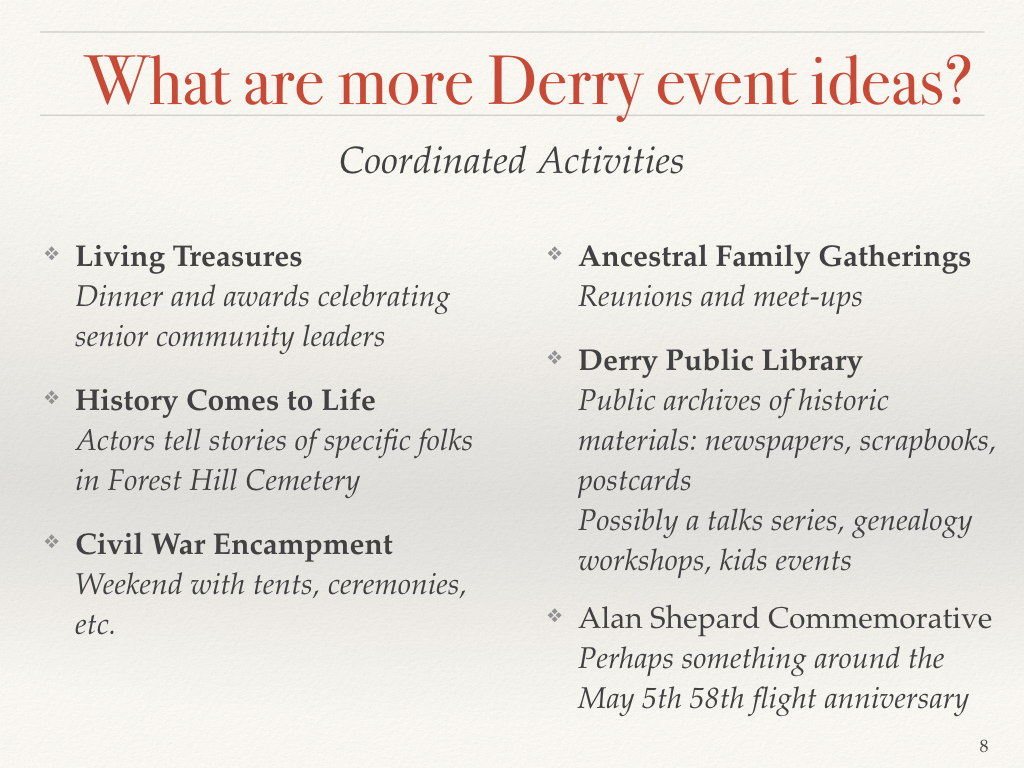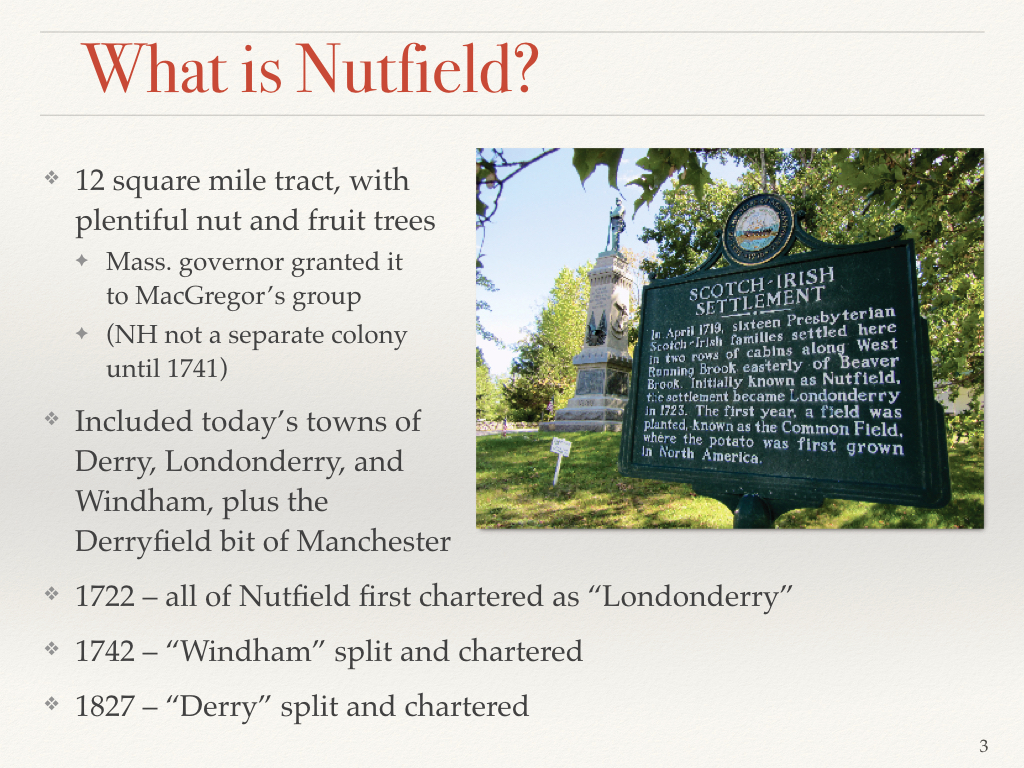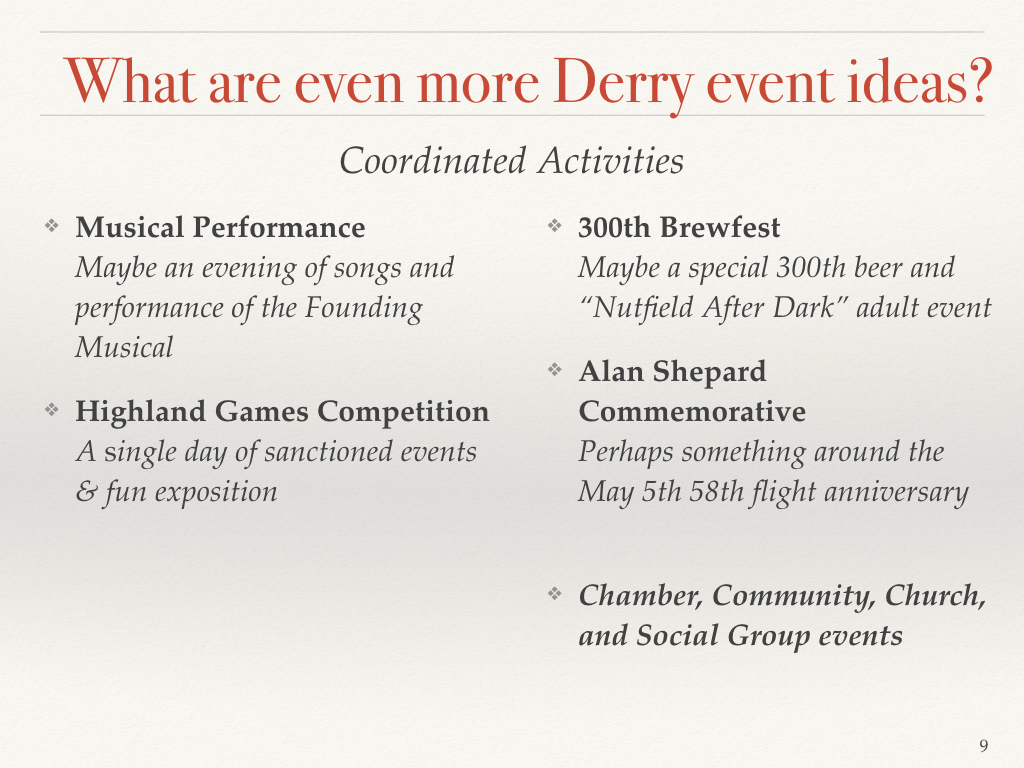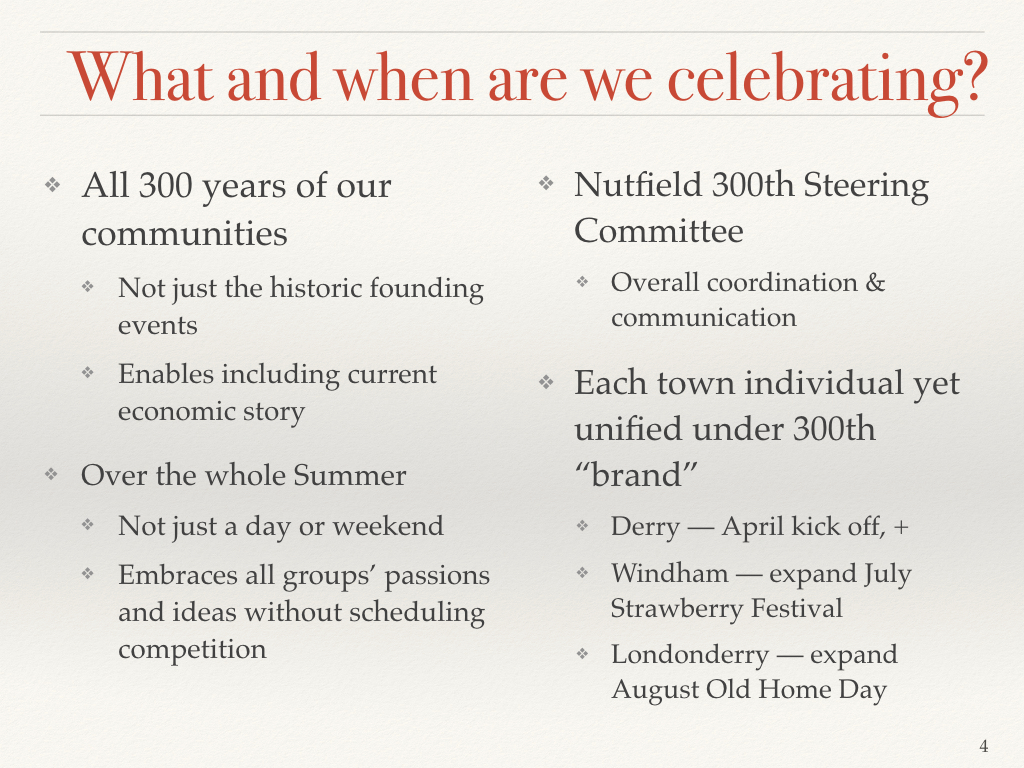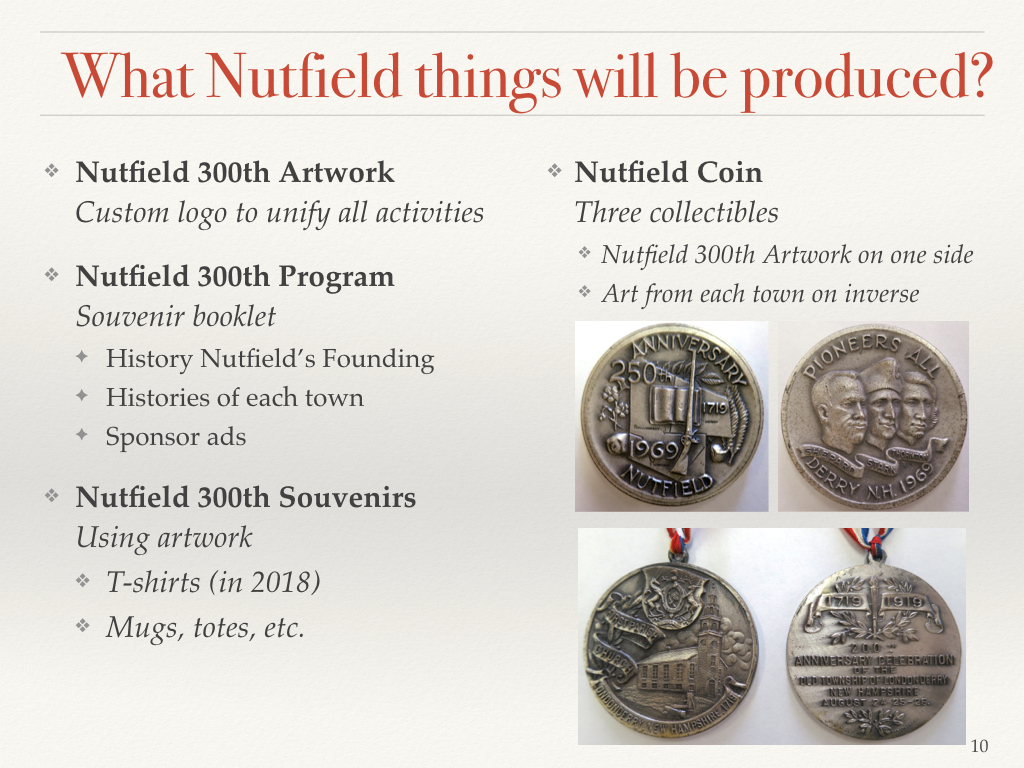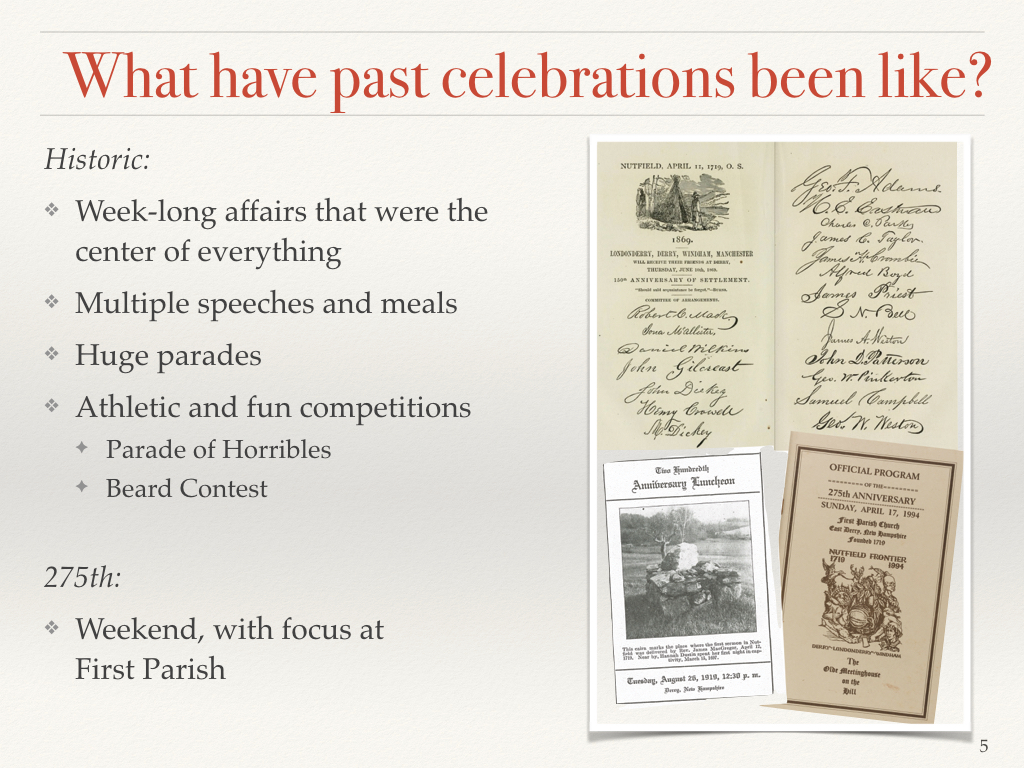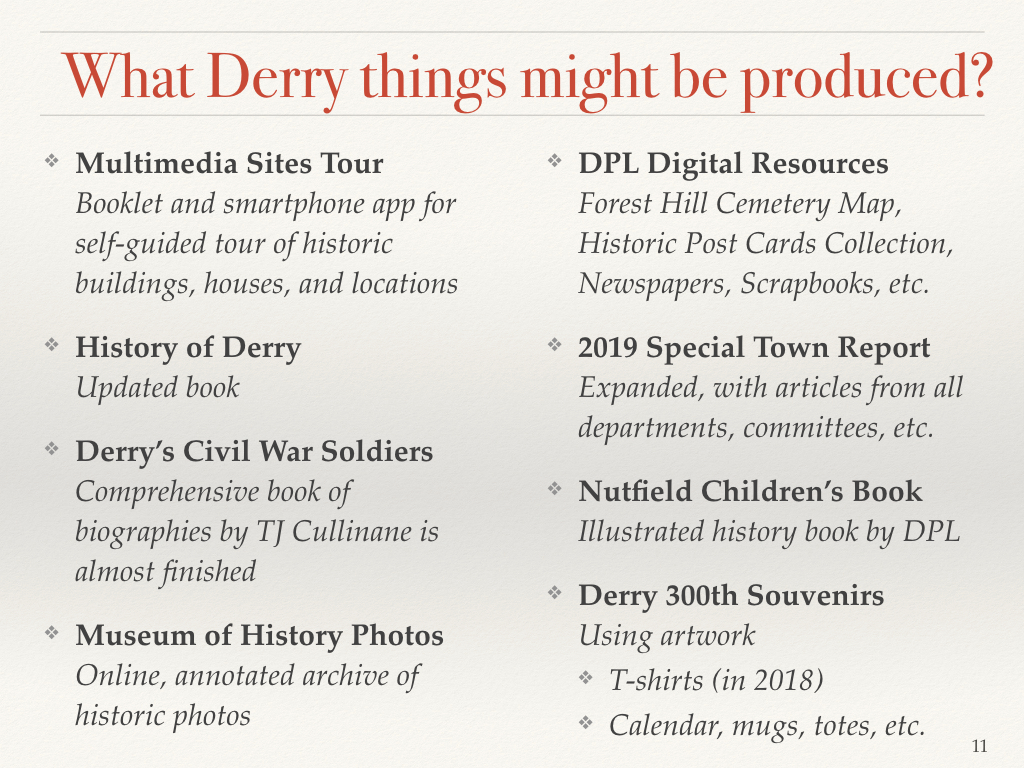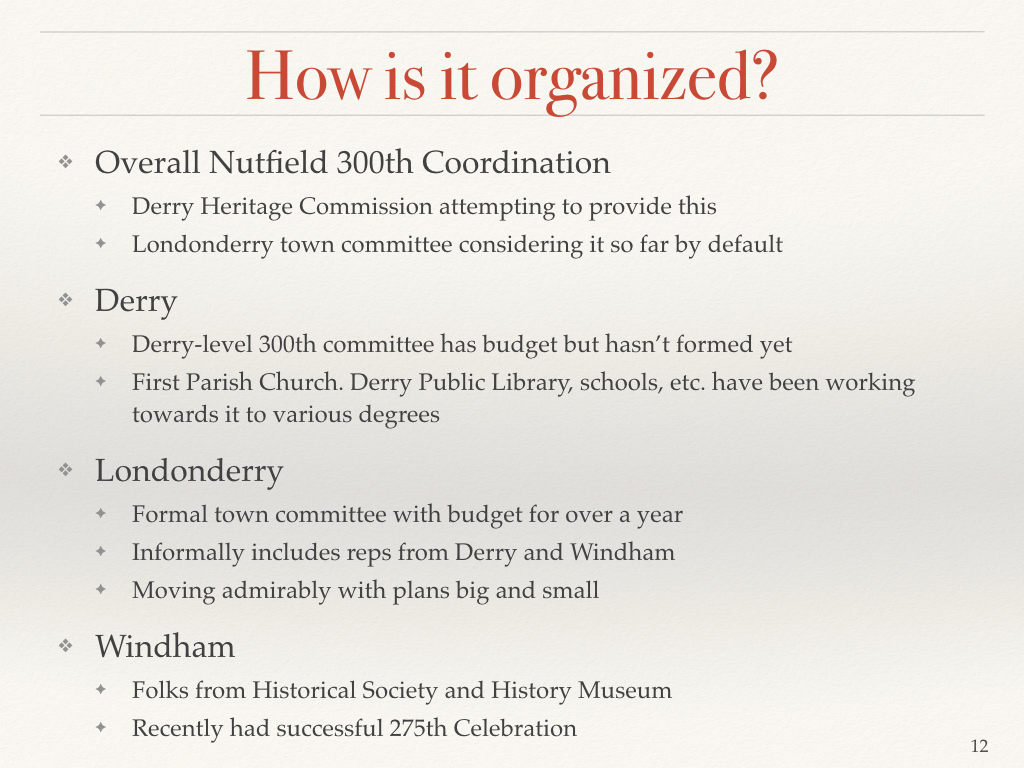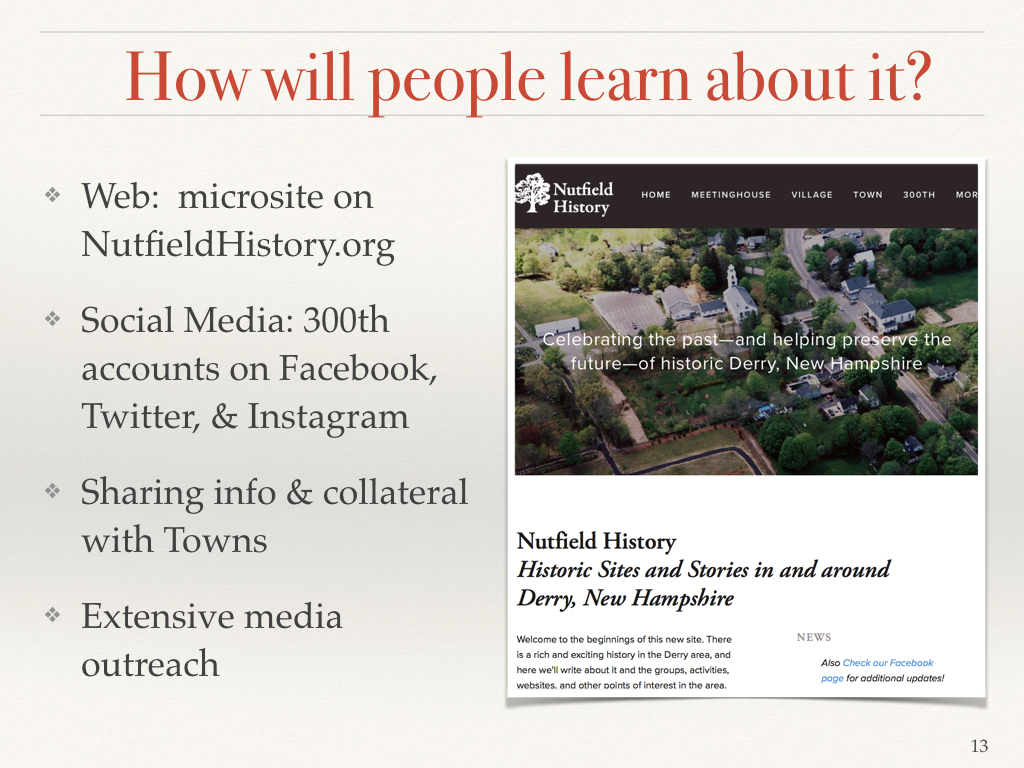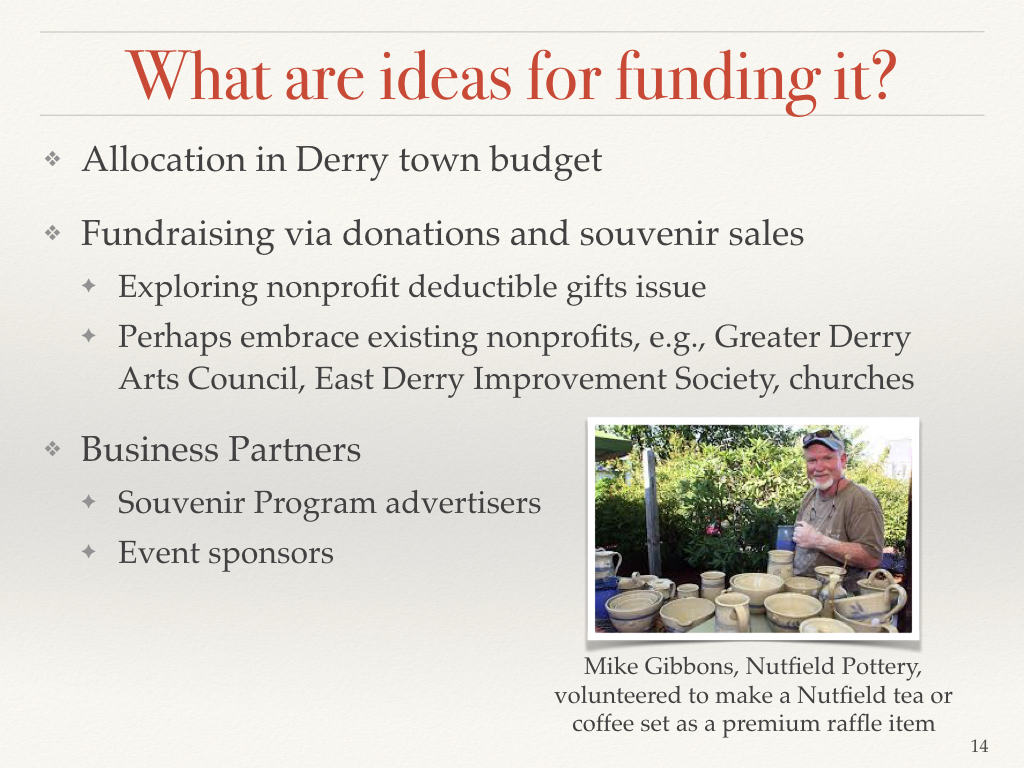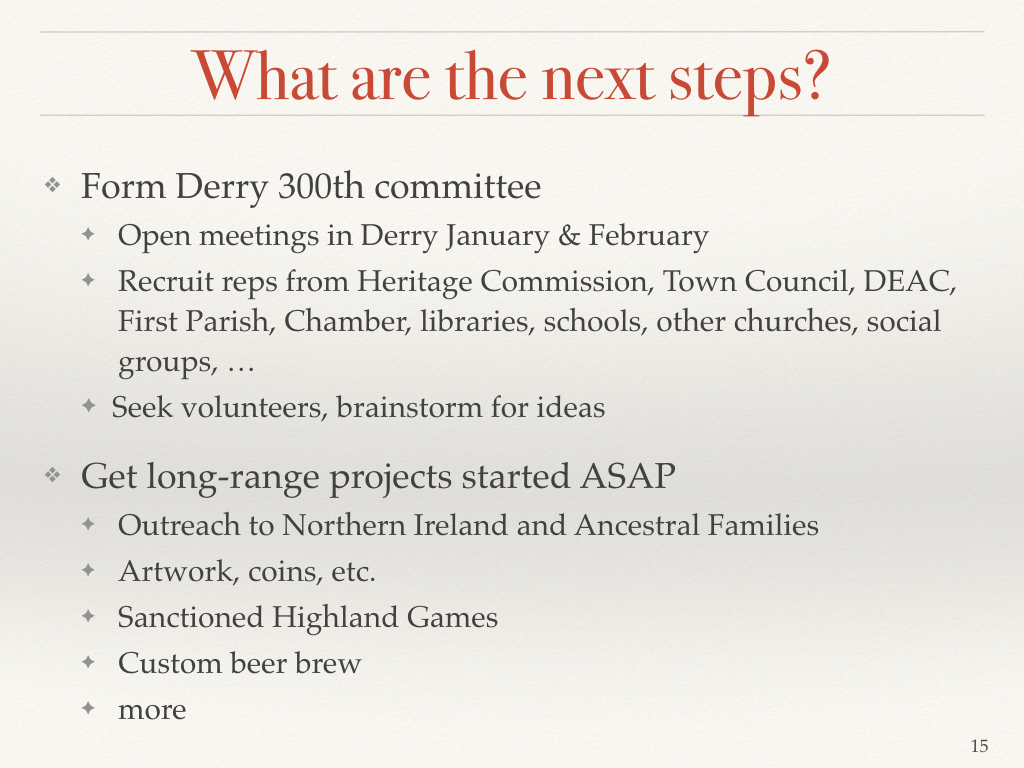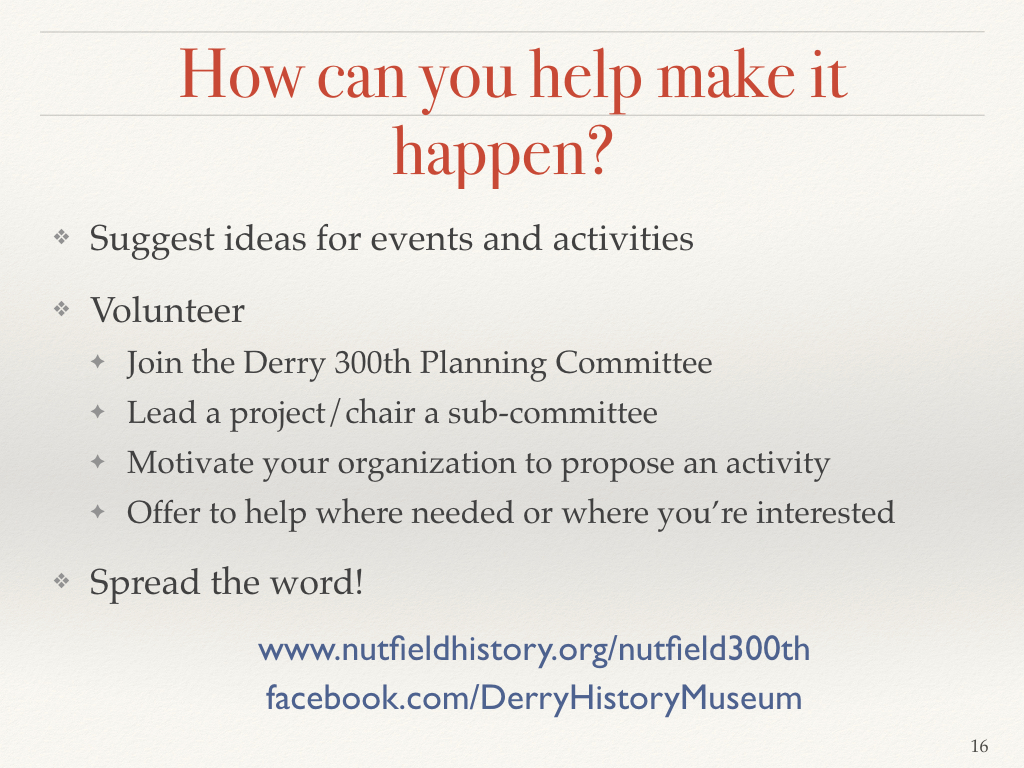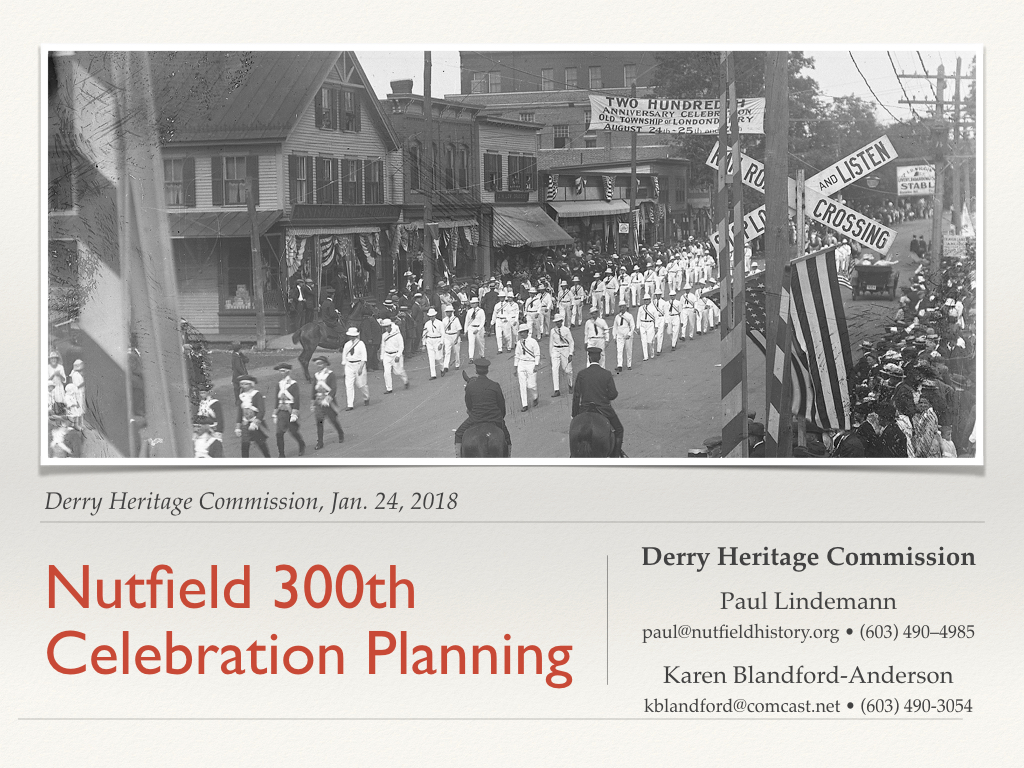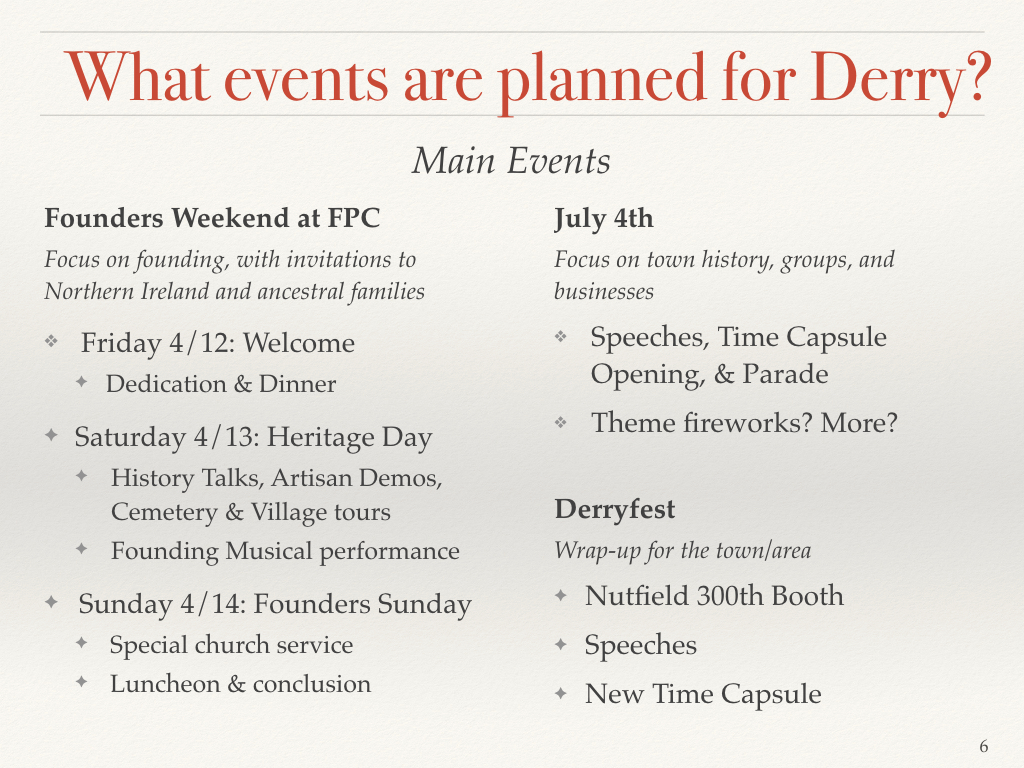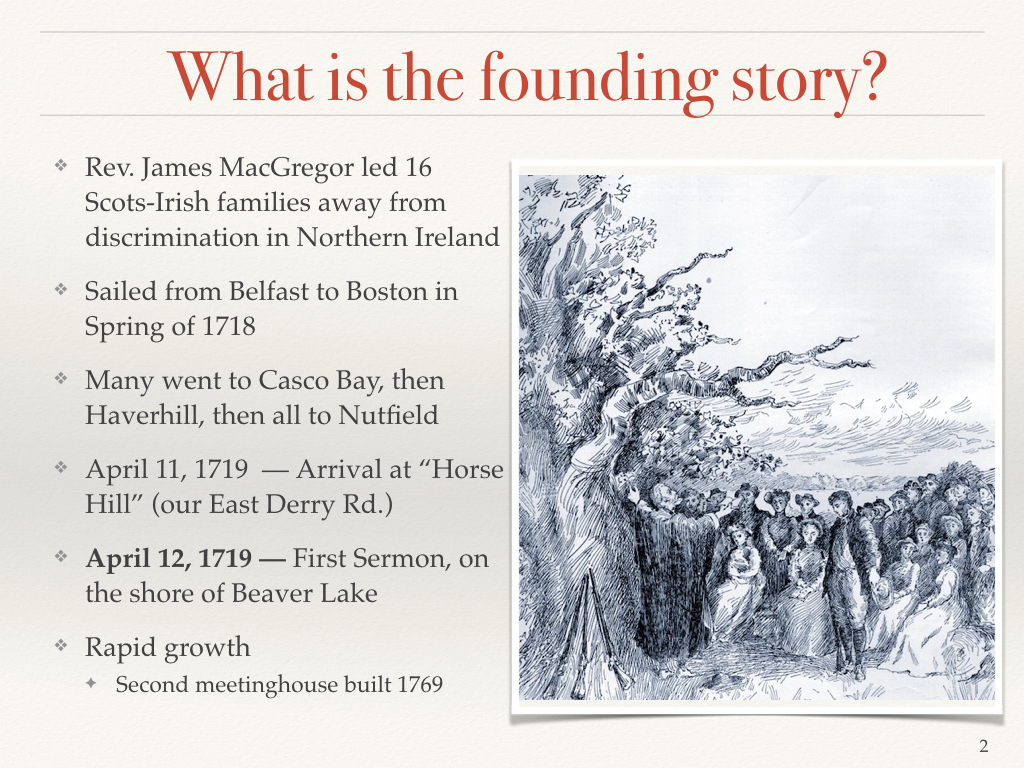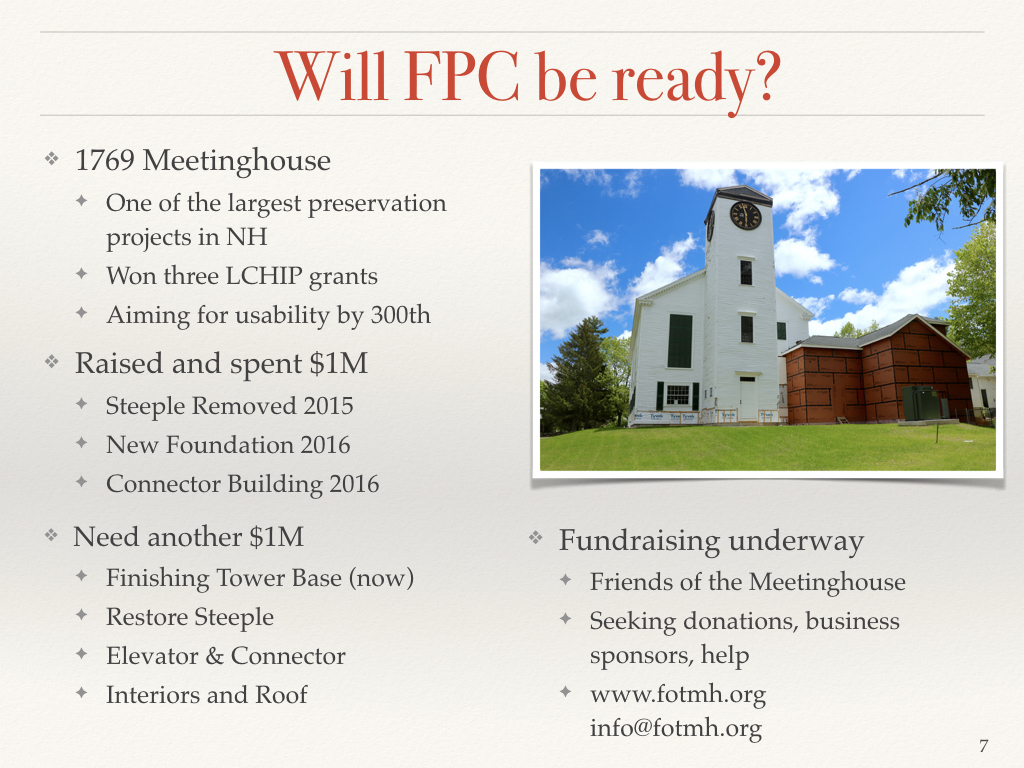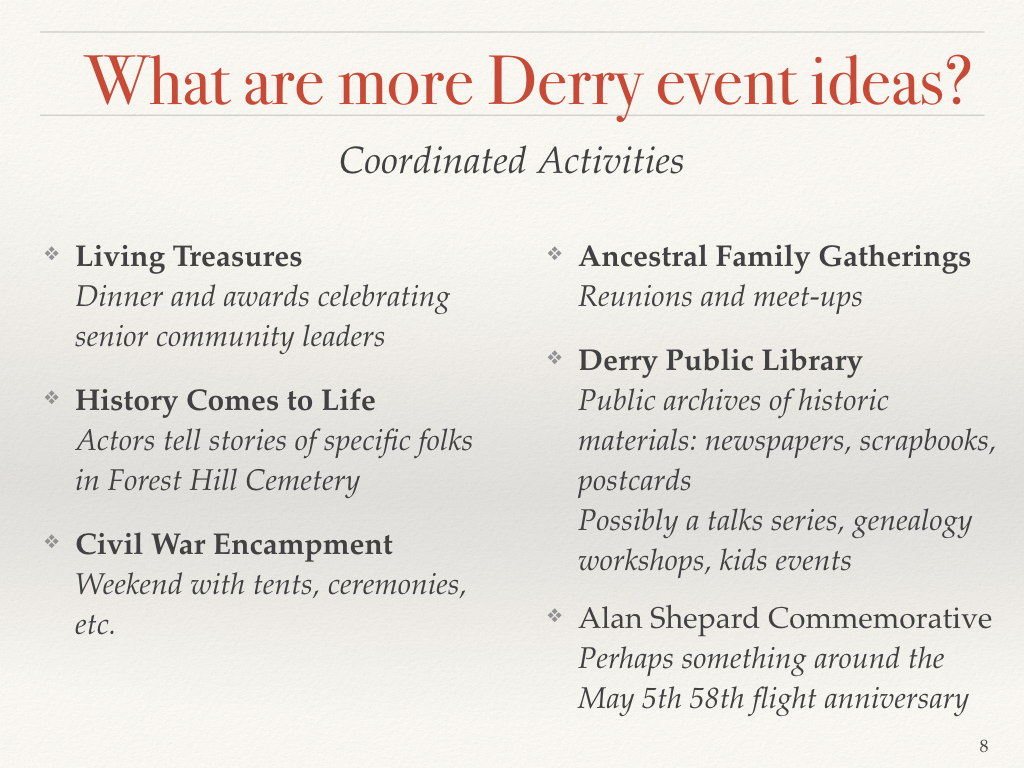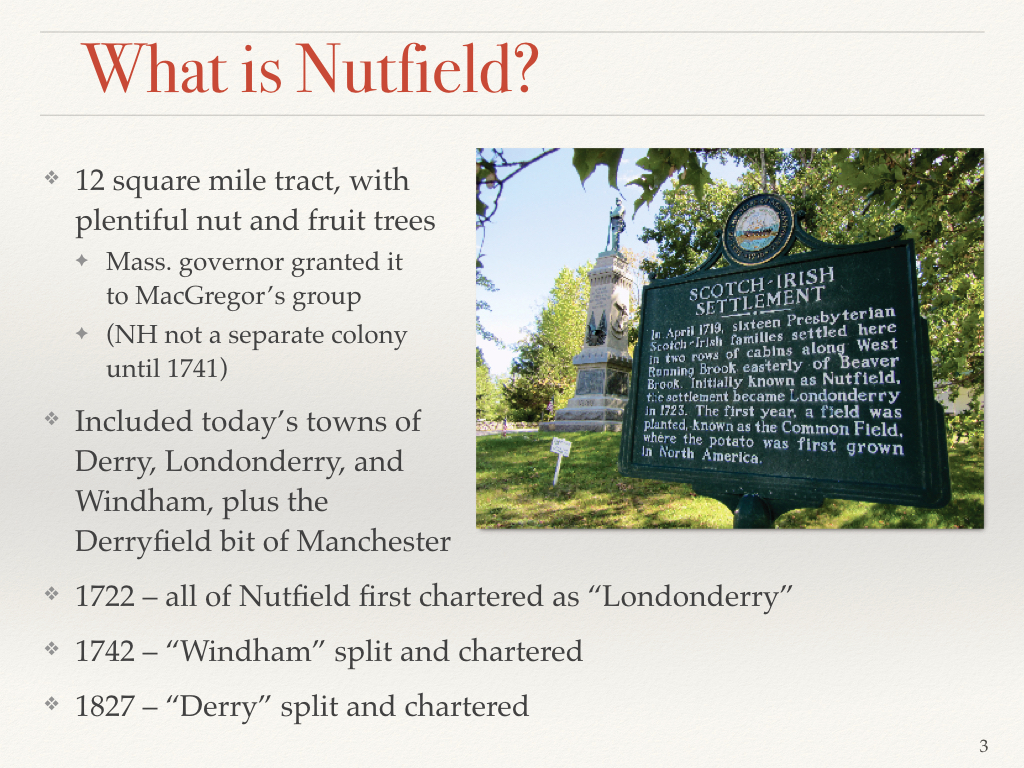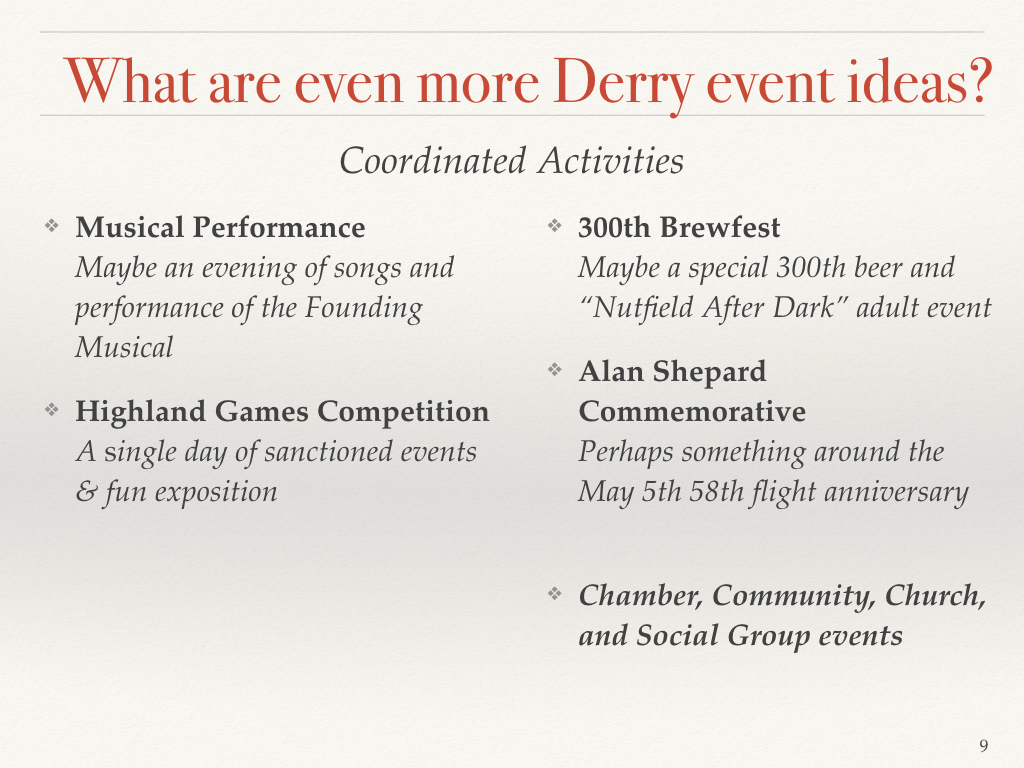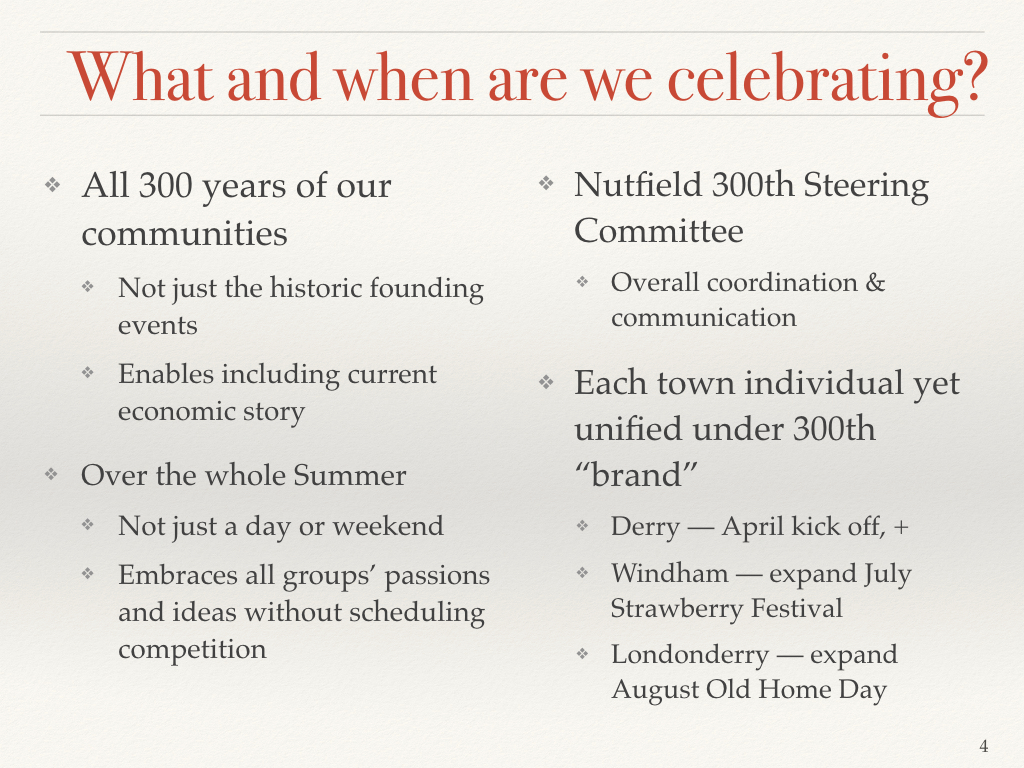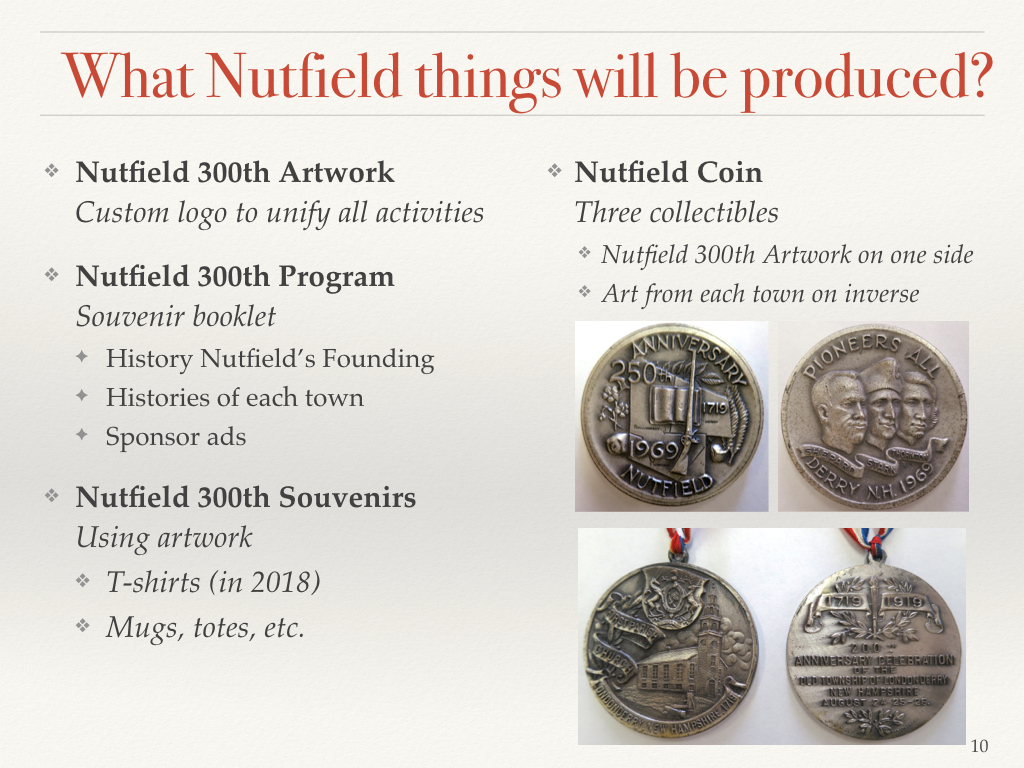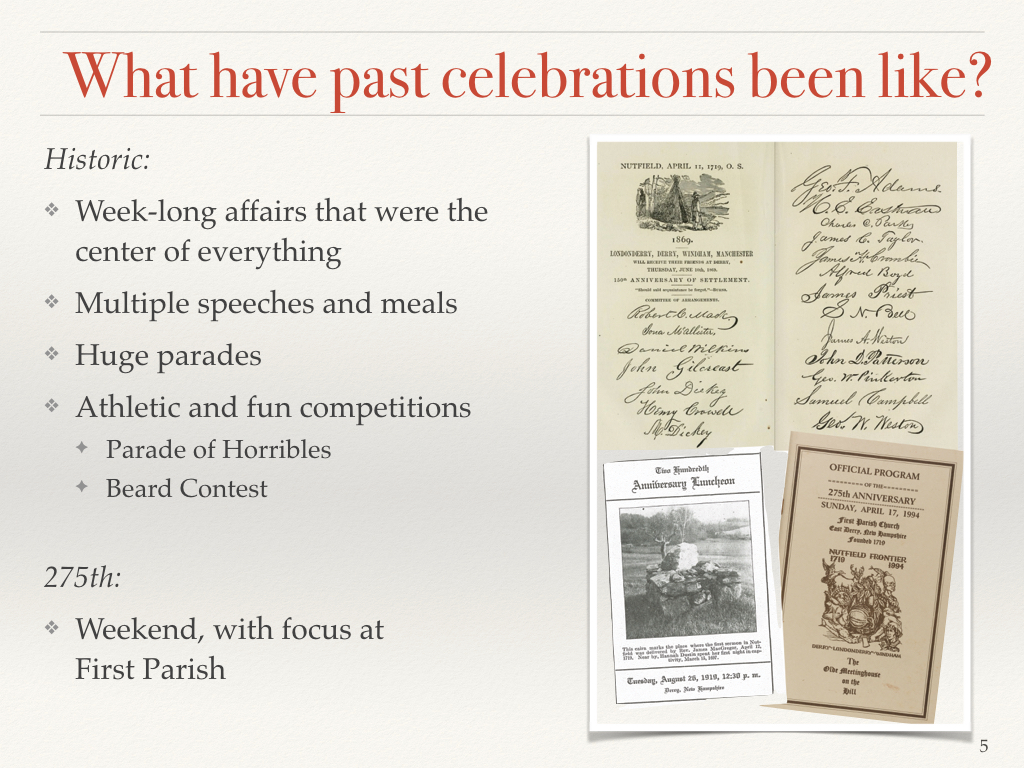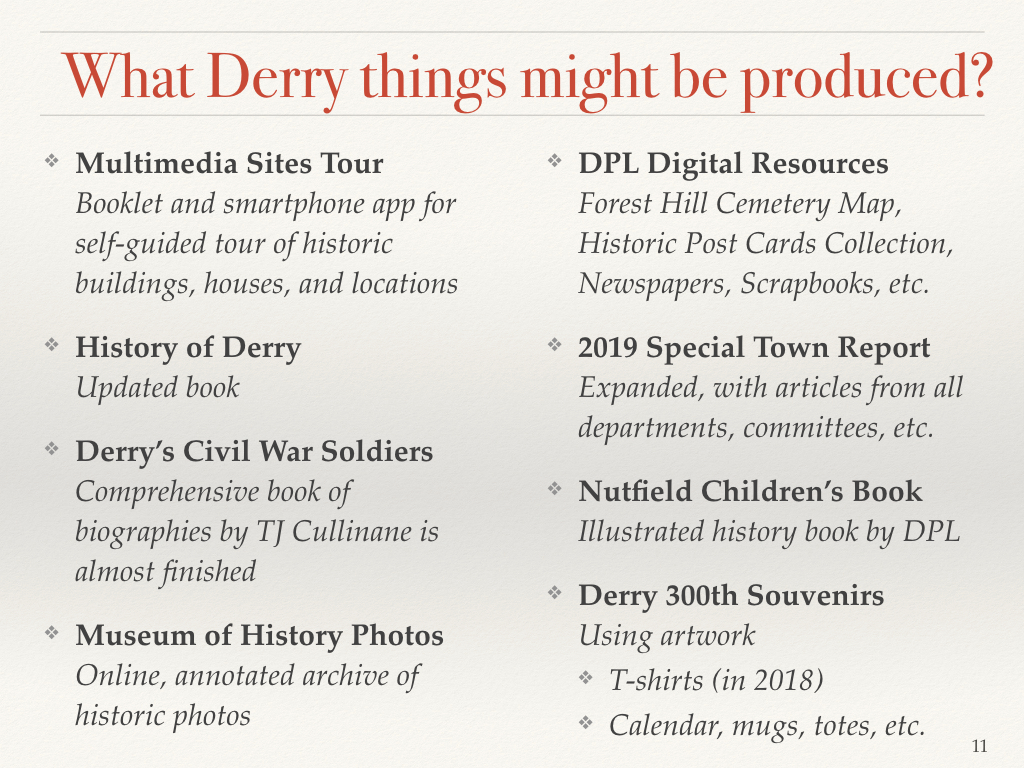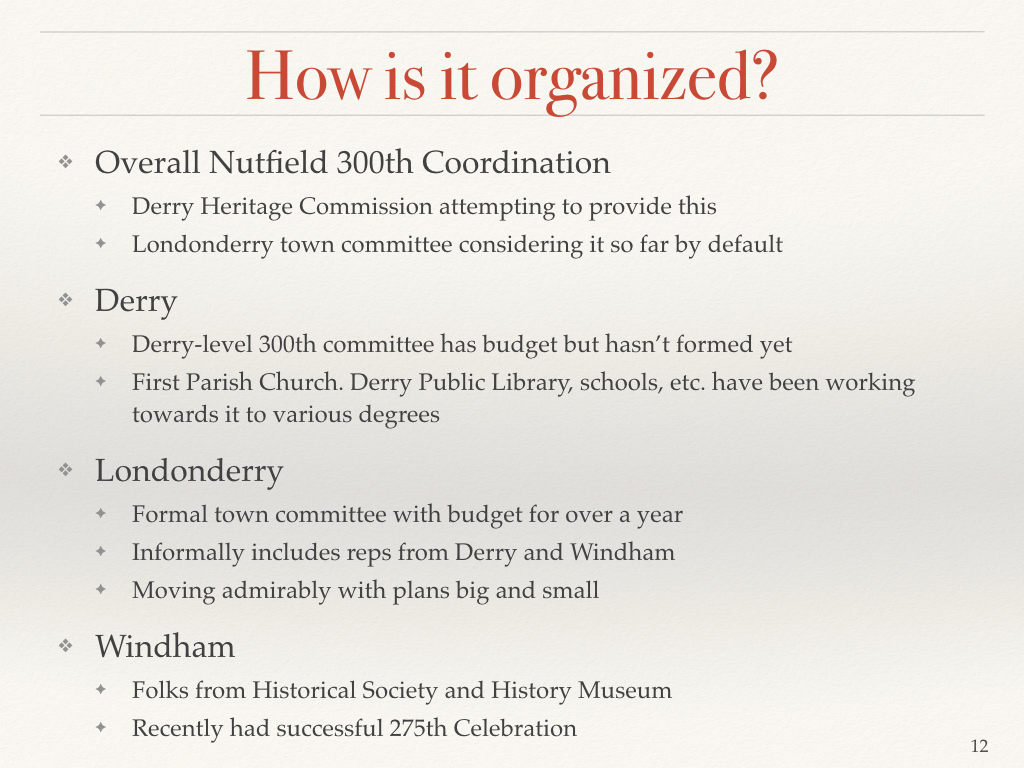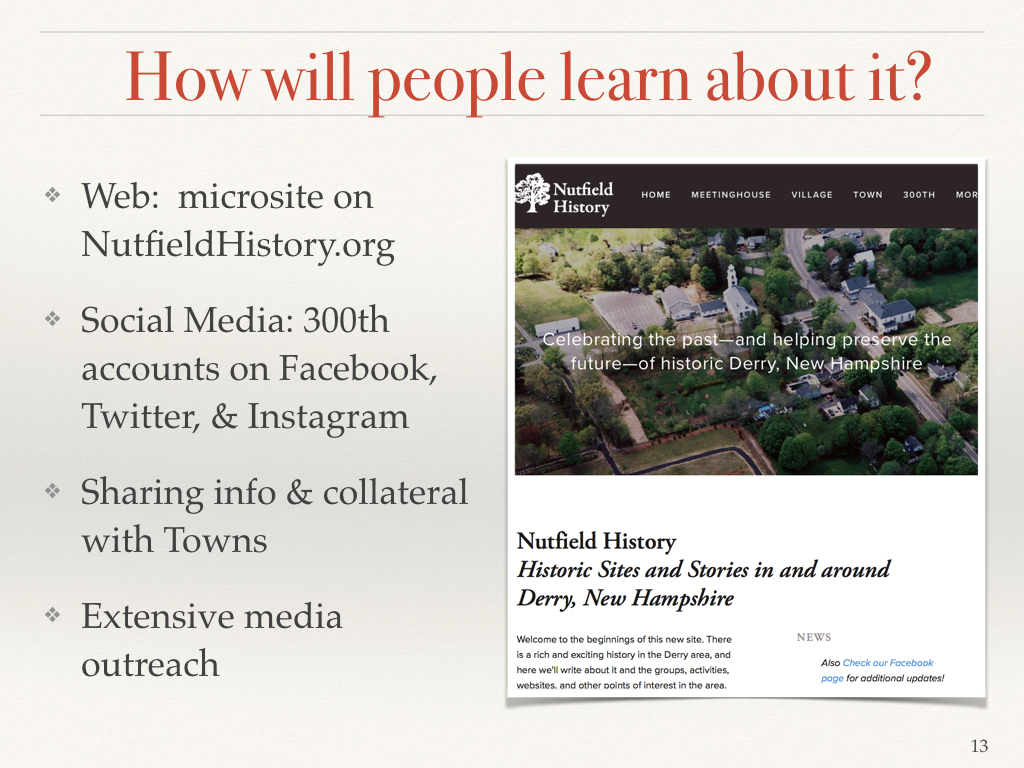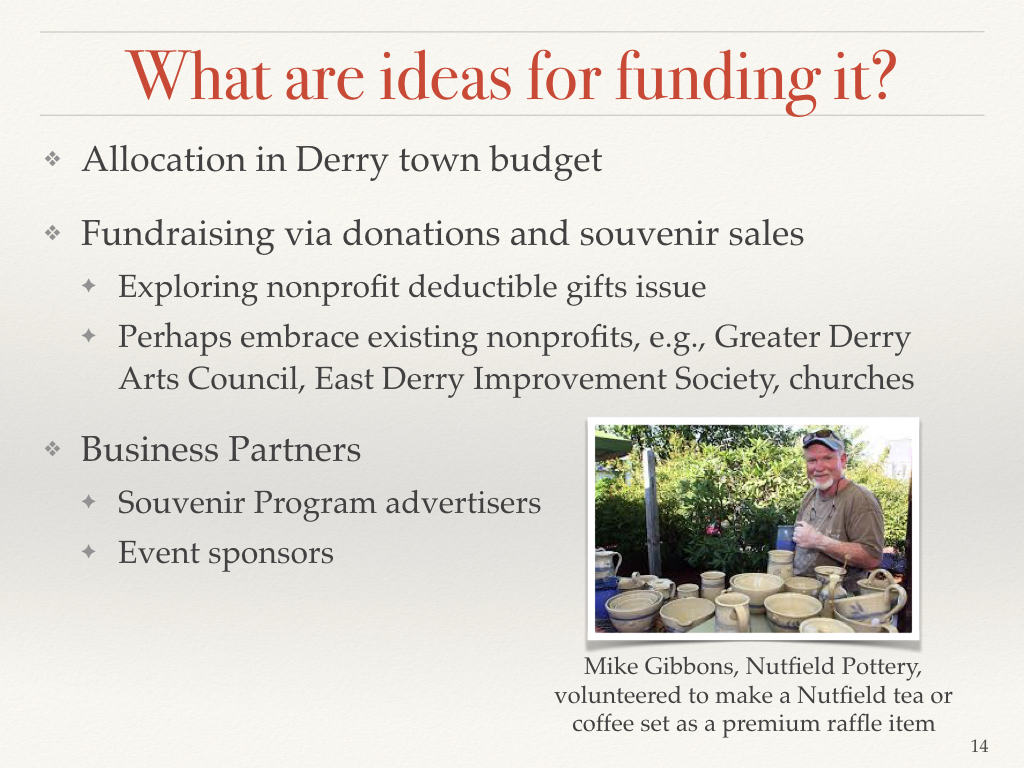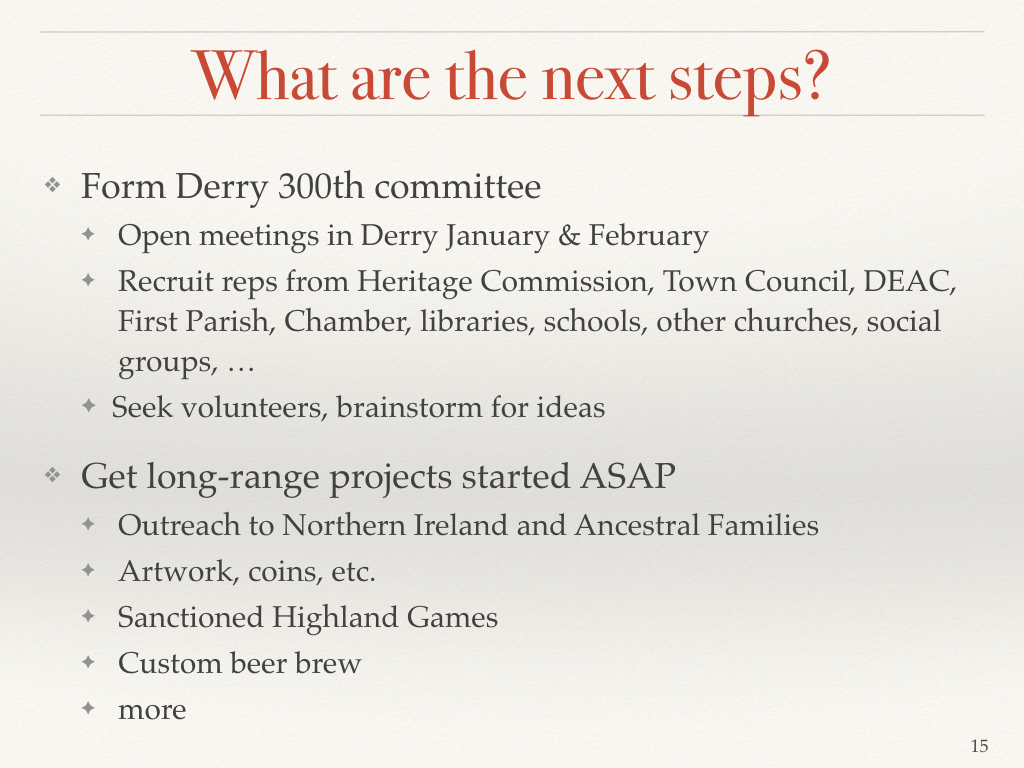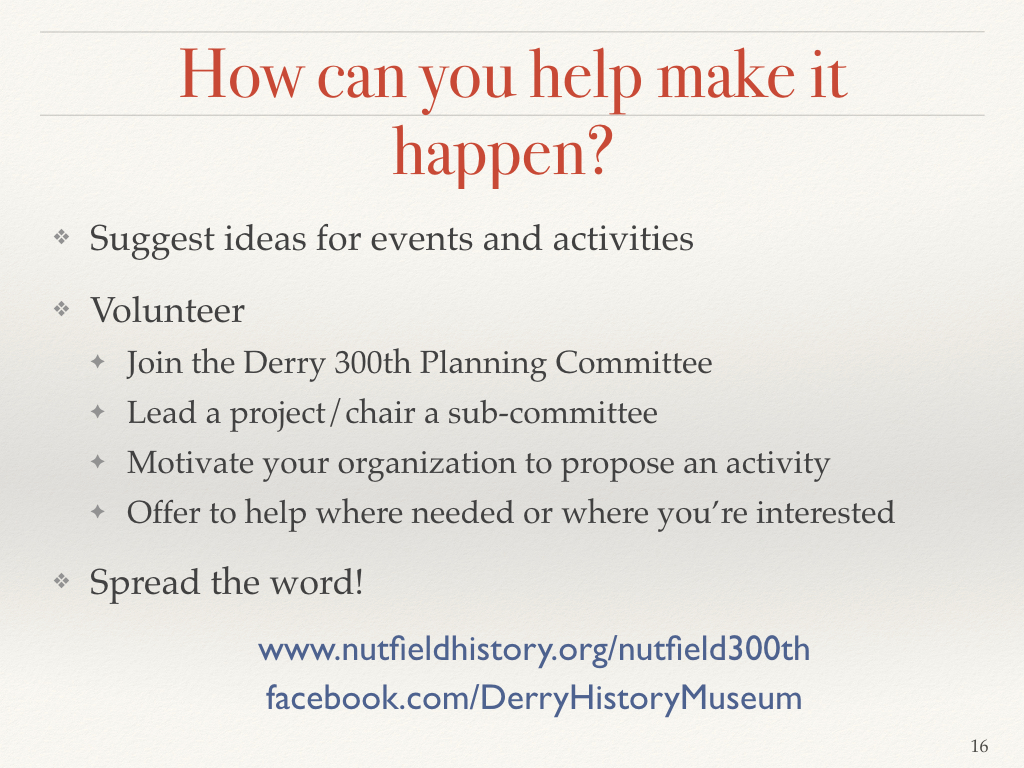 Derry Nutfield 300th Anniversary Committee
At the Town Council's January 5th, 2015 meeting, the Derry Heritage Commission proposed that Council vote to support the formation of a committee to coordinate and plan Nutfield 300th activities. The motion was made and unanimously approved:
Move that the Town of Derry form a Nutfield 300th Anniversary planning committee, chaired by the Heritage Commission. This committee will actively coordinate all interested groups and citizens in the area interested in participating in the Celebration, and return to the Town Council for reporting and budgetary requests.
Motion by Councilor Katsakiores, seconded by Councilor Bourdon
The Heritage Commission plans to return in early fall 2016 with a proposal for the charter and make up of this new committee, and to then formally begin preparations.